Get CONNECTED at The Gate! VISIT US on a Sunday Morning for church services. JOIN US at a Meet + Greet or Coffee Connect. FIND OUT MORE at our Membership Small Group!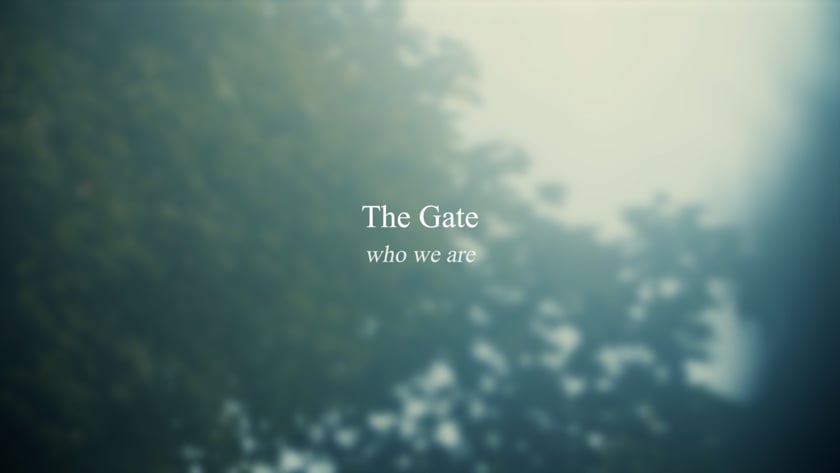 Service Times

Our Sunday church service begins at 10am. Our main entrance is at the top of quite a few stairs, so either enjoy your morning trek up the stairs or you can enter through the Children's Ministry entrance on the lower level and take the elevator up!

Meet & Greet

Once a month following service we have a visitors meet & greet! Join us for a few minutes over coffee and snacks to meet the pastoral team and elders.

Kids

If you are visiting with kids infant – 5th grade, park near the lower level entrance. You will enter through the double doors directly into the children's department! The children's ministry occupies the entire downstairs level. There is a welcome area where a greeter will assist you with checking in your children and directing you to their classrooms. Following service, parents need to bring the pick up tag received at check-in to your child's classroom for pick-up.

Teens

Legacy Youth, all 6th – 12th graders, begin in the main service with their parents. After worship the youth will be dismissed to their class which meets in the student center. Your teens can follow the herd and they will end up in the correct place! There are also signs in the hallways directing to the student center.

Questions

Don't worry, we'd love to help you find where you are going or answer any questions you might have. There are greeters at the doors both upstairs and downstairs, lobby hosts by the welcome booth, and all of them are there for you! Ask any of them for assistance and they will gladly provide that for you.
A Church, A Ministry Center, A Movement
We are a vibrant local church that is committed to biblical teaching, fellowship, the sacraments, worship, prayer, and loving care for one another. We are also committed to loving our neighbors and caring for our city. We like to think of the wonderful community God has placed us in as our "parish" and we desire to proclaim the good news of Jesus through our words, our lives, and practical acts of service.
Additionally, our pastoral team intentionally and joyfully co-exists and co-labors with a number of local and trans-local para-church ministry partners for the purpose of equipping and training leaders. These strategic relationships help maximize our missional output for the Kingdom, and they form the framework for our ongoing call to be a ministry center.
The Gate is also part of an exciting movement. We are privileged to serve as the primary hub for Messenger Fellowship – a ministry network that covers and convenes leaders here in the USA and internationally. Even more importantly, The Gate, along with believers from around the world, is part of a lasting movement that began when Jesus called his first followers to the world-transforming project of "fishing for people". And Jesus' church is still on the move!

We are a part of Messenger Fellowship. For more information on Messenger Fellowship please visit HERE.
Aaron Weaver
Executive Pastor
Trent Meng
Ministry Development Pastor
Natalie Munden
Connections Pastor
Aimee Seidelman
Children's Pastor
Rachel Weaver
Women's Ministry Director
Lyssah Fry
Communications Direction
Christine Sexton
Small Groups Pastor
Are you interested in serving with us?
We'd love to have you serve alongside us! Where do you have passion, interest, willingness to serve? Submit an interest form on the link below and we will contact you regarding your interest!
Requirements to Serve:
Completed Starting Gate (relationally we want to know you, and you know us!)

Anyone working with minors must pass a background check.

Some roles require completion of our Leadership Workshop.
Children's Ministry has an application which must be completed HERE.