Get CONNECTED at The Gate! VISIT US on a Sunday Morning for church services. JOIN US at a Meet + Greet or Coffee Connect. FIND OUT MORE at our Membership Small Group!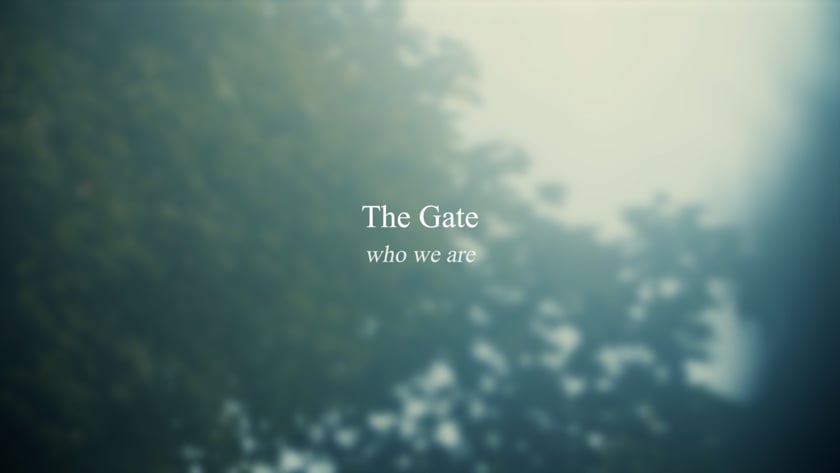 Service Times

Our Sunday church service begins at 10:45am. Our main entrance is at the top of quite a few stairs, so either enjoy your morning trek up the stairs or you can enter through the Children's Ministry entrance on the lower level and take the elevator up!

Covid Precautions

We have procedures in place to maintain the cleanliness of our building. We also have rows marked on the back, left side of the worship center for those taking added precautions. Masks are up to personal discretion.

Kids

If you are visiting with kids infant – 5th grade, park near the lower level entrance. You will enter through the double doors directly into the children's department! The children's ministry occupies the entire downstairs level. There is a welcome area where a greeter will assist you with checking in your children and directing you to their classrooms. Following service, parents need to bring the pick up tag received at check-in to your child's classroom for pick-up.

Teens

Legacy Youth, all 6th – 12th graders, begin in the main service with their parents. After worship the youth will be dismissed to their class which meets in the student center. Your teens can follow the herd and they will end up in the correct place! There are also signs in the hallways directing to the student center.

Questions

Don't worry, we'd love to help you find where you are going or answer any questions you might have. There are greeters at the doors both upstairs and downstairs, lobby hosts by the welcome booth, and all of them are there for you! Ask any of them for assistance and they will gladly provide that for you.
MEMBERSHIP
Are you interested in becoming a member, and growing stronger in your walk with Jesus? If so, we have a small group specifically for you, called Starting Gate.
Starting Gate is an 8-week discipleship small group designed as your pathway to membership! During this exciting journey you'll discover our core values, our identity, vision, mission, and unique "DNA" as a church, ministry center, and movement!
We intentionally end the class with teaching and discovery of your spiritual gifts, which is a fun way to equip you as you continue on your way to find where you would most enjoy and thrive being connected within the ministry of the church.
After completing this 8-week classes you will be invited to our new members luncheon. Over lunch the leadership team will spend more time getting to know you, and pray over each family individually as we welcome you as members.
To sign up for our next Starting Gate Small Group, led by Mark & Natalie Munden, fill out the form below or sign up in the lobby.
Next Starting Gate Begins: Wed Oct 20th 6:30PM @ the House on the Hill (on church property)
____________________
Register Here For Starting Gate!
CONNECTIONS INTERVIEW
After becoming a member of The Gate, you will be contacted to set up a casual connections interview. The purpose of the interview is:
• To know you more
• To help you explore your gifts and talents
• To partner with you to seek God's calling on your life
• To find a compatible place to serve God through The Gate
• To strategically connect you for the benefit of the whole body
Are you interested in serving with us?
We'd love to have you serve alongside us! Where do you have passion, interest, willingness to serve? Start by reviewing our volunteer roles. Then select the department(s) you have interest in and submit the form below. We will contact you regarding your interest!
Requirements to Serve:
Completed Starting Gate (relationally we want to know you, and you know us!)

Anyone working with minors must pass a background check.

Some roles require completion of our Leadership Workshop.
Children's Ministry has an application which must be completed HERE.
VOLUNTEER ROLES BY DEPARTMENT
*Roles are not limited to this list * Some roles are currently filled.
Children's
Elementary Lead Teacher
Nursery & Preschool Lead Teacher
Elementary Teacher's Assistant
Nursery & Preschool Teacher's Assistant
Resource Manager
Curriculum Director
Nutrition Director
Children's Ministry Greeter
Children's Worship Leader
Youth
Event Coordinator
$5 Meet Up Coordinator
Parent Prayer Leader
Game Leader
H&M Mentoring Coordinator
Social Media Content Contributor
Social Media Moderator
Un-Stuck Prayer Team
Small Group Leader HS
Small Group Leader MS
Youth Worship Coordinator
Youth Worship Leader
Youth Drama Director
Student Center Lead A/V
Worship/ AVL
Worship Vocalist
Worship Band
Choir Director
Worship Choir
Worship Team Scheduler
Sound Tech
Lighting Tech
Pro Presenter Tech
Video Broadcasting Director
Camera Tech
Creative Arts
Video Production
Graphic Design
Drama Director
Drama Team
Prayer
Altar Team
Freedom Prayer Team
Pre-Service Prayer Team
Prayer Chain Coordinator
Prayer Walk/Outreach Team
Healing Prayer Team
Connections
Coffee Bar Director
Coffee Bar Volunteer
Lobby Host Director
Lobby Host
Greeter
Main Usher
Usher
Hospitality
Newcomer's Host Coordinator
Host
Pastoral Care
Grief Care Coordinator
Grief Care Team
Care Coordinator
Care Team
Staff Care Coordinator
Staff Care Team
Women's Ministry
Women's Director
Women's Ministry  Team
Men's Ministry
Men's Director
Men's Ministry Team
Men's Breakfast Brigade
Communications
Social Media Manager
Material Promotion
Event Marketing
Resource Development
Conference Team
Writing Team
Publishing Team
Volunteer Interest Form
Please fill out the form below if you have interest in volunteering. You will be contacted regarding your interest!